نانو ذرات اکسید روی (ZnO)
In the last few decades, especially since the nanotechnology initiative led by the US, study of one dimensional (1D) materials has become a leading edge in nanoscience and nanotechnology. With reduction in size, novel electrical, mechanical, chemical and optical properties are introduced, which are largely believed to be the result of surface and quantum confinement effects [1].
Zinc oxide nanoparticles (ZnO NPs), as one of the most important metal oxide nanoparticles, are popularly employed in various fields due to their peculiar physical and chemical properties which is summarized in the table 1 below [2], [3]. The Zinc Oxide (ZnO) is present in the Earth's crust as the mineral zincite. That being said, most ZnO used commercially is synthetic. It is a white powder that is insoluble in water (figure 1) [4].
Table 1 Properties of ZnO [2]
۱-    ZnO structures
Generally, Zinc oxide crystallizes in two main forms, hexagonal wurtzite and cubic zinc blende as shown in the figure 2 (a) and 2 (b) respectively. The wurtzite structure is most stable at environmental conditions and thus it is most common. By growing ZnO on substrates with cubic lattice structure, the zinc blende form can be stabilized [4, 5]. In both structures, the zinc and oxide centers are tetrahedral, which is the most characteristic structural geometry for zinc (Zn). The molecular bonding of zinc oxide (ZnO) is completely ionic (Zn2+–O2−) with the consisting corresponding radius of around 0.074 nm for Zn2+ and 0.140 nm for O2− [۵], [۶].
Figure 2 (a) ZnO Wurtzite Structure [2].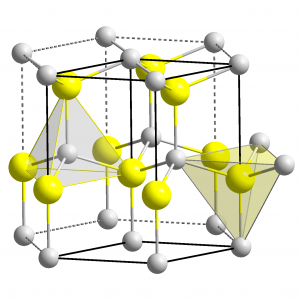 Figure 2 (b) ZnO Zinc blende Unit Cell [2].
۲-    Properties
ZnO NPs have superior antibacterial, antimicrobial, and excellent UV blocking properties. Therefore, in the textile industry, the finished fabrics by adding ZnO NPs exhibited the attractive functions of ultraviolet and visible light resistance, antibacteria, and deodorant [7].
ZnO with large electromechanical coupling, results in strong piezoelectric and pyroelectric properties and the consequent use of ZnO in mechanical actuators and piezoelectric sensors. In addition, ZnO is a wide band-gap (3.37 eV) compound semiconductor that is suitable for short wavelength optoelectronic applications. The high exciton binding energy (60 meV) in ZnO crystal can ensure efficient excitonic emission at room temperature and room temperature ultraviolet (UV) luminescence has been reported in disordered nanoparticles and thin films. ZnO is transparent to visible light and can be made highly conductive by doping [1].
Advancement in nanomaterial technology has led to the increase in use of nano zinc oxide in biomedical applications. Properties of nano zinc oxide such as low toxicity and biodegradability make it prominent element for the health care industry and can be used in different aspects of metabolism [8].
So, due to the magnificent properties such as high thermal conductivity, high refractive index, binding energy, UV protection and antibacterial capabilities of Zinc Oxide, it is widely applied in various products and materials, including medicine, cosmetics, solar cells, rubber and concrete, foods [5].
۳-    Applications
Zinc Oxide (ZnO) is analyzed to be a technologically remarkable material having a broad field of applications like semiconductor, gas sensor, piezoelectric sensor, electro luminescent material, magnetic material and actuator, ingredients of cosmetics [6]. Zinc oxide can also be used in other branches of industry, including concrete production, photocatalysis, electronics, electrotechnology industries, and so on [9], [10]. Figure 3 shows different industrial field which ZnO is used.
Figure 3 Industrial Applications of Zinc Oxide (ZnO) [2].

It might come as a shock but over 50% of the Zinc Oxide used is in the rubber industry. ZnO along with stearic acid is used in the vulcanization of rubber to produce such things as tires, shoe soles, and even hockey pucks.
درحال حاضر این شرکت محصول نانو ذرات اکسید روی (ZnO) خود را بطور محدود از طریق تکمیل فرم زیر به فروش می رساند.
جهت دریافت نمونه یا سفارش خرید فرم زیر را تکمیل نمایید